Overview
The Treatment Research Program has been dedicated to the study and treatment of people with schizophrenia since 1989. The Program incorporates a diverse range of treatment relevant research and provides numerous opportunities including clinical trials of new medications and strategies to help move people with schizophrenia on the path to recovery.
Rationale and Vision
While there have many significant and meaningful advances in the field of schizophrenia in the past decade, the development of novel treatments for people with this illness has been a slower process. Translating new findings to the level of medication development is less than ideal and optimizing outcomes for patients are hindered by a lack of personalized strategies.
Most treatments available currently have been studied without regard to the heterogeneity of schizophrenia. This means that treatments we currently use have not been tailored to specific patient groups or populations but rather based on the diagnostic criteria of the DSM-5 and studied in everyone the same way.
We know that schizophrenia presents very differently and that there is a wide range of different levels of treatment response and different adverse effects, with many people not achieving optimal outcomes. This drives us to strive for better personalized treatments
Dr. Deanna Kelly and her Treatment Research Program team at the Maryland Psychiatric Research Center have focused on treatment-oriented research that strives to optimize and best treat patients in a more personalized way. Specifically, this team has been one of the few clinical trial researchers focused specifically on the biologic differences and side effects of women with schizophrenia.
They also working on a large multinational clinical trial targeted at treating people with the medication clozapine, where they are focused on better using this medication and safely showing its efficacy in a population of African descent patients who may have a genetic predisposition to certain side effects.
Additionally, the group has been working with a collaborative team from Johns Hopkins University and Harvard to examine a subgroup of people with schizophrenia who have a high degree of inflammation and have a unique immune response to gliadin, a protein found in wheat and other foods. Dr. Kelly and her colleagues have shown that certain antibodies formed in response to gliadin are high in some, but not all people with schizophrenia and these same people may have improvements in inflammation and psychiatric symptoms with removal of gluten from the diet. Dr. Kelly and her colleagues are working on a large confirmatory study where they hope to prove the effectiveness in the specific schizophrenia population having this antibody biomarker and they hope to better understand the reasons why it may be effective.
The TRP is also a leader in new technologies with opportunities to be involved with language and social media collection, new ways to detect medications in the body and new biomarkers.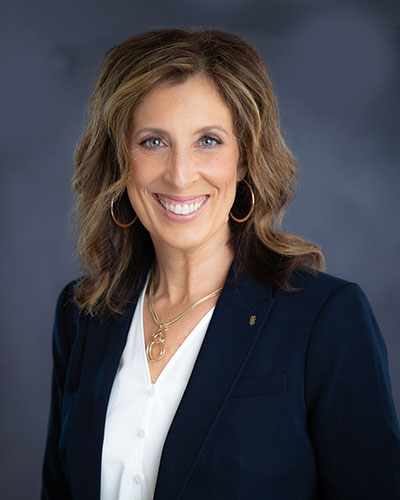 Research Team and Expertise
Dr. Deanna L. Kelly is an MPower Professor of Psychiatry at University of Maryland, Baltimore, School of Medicine and Affiliate Professor in the School of Pharmacy. She is currently the Interim Director of the Maryland Psychiatric Research Center (MPRC) and the Director and Chief of the Treatment Research Program at the MPRC. Dr. Kelly received her bachelor's and doctoral degrees in pharmacy at Duquesne University. She completed residency training in psychiatric pharmacy practice at the University of Maryland. She is the past President of the College of Psychiatric and Neurologic Pharmacists (CPNP), she co-chairs the Department Faculty Mentoring Committee, and she is the Chair for the Maryland Department of Health IRB. Dr Kelly has published 19 books and book chapters, over 200 peer reviewed manuscripts, and given over 150 invited lectures.
She is a full Member of the American College of Neuropsychopharmacology (ACNP) and was awarded the prestigious Maltz Prize for Innovative and Promising Schizophrenia Research from the Brain and Behavior Research Foundation in 2017. She was also recently awarded the unsolicited prestigious Method to Extend Research in Time (MERIT) award from the National Institutes of Mental Health, recognizing her research competence and productivity as distinctly superior. You can view her UMB School of Medicine faculty page at http://www.medschool.umaryland.edu/profiles/Kelly-Deanna/.
The research team is comprised of experienced and compassionate team members who have worked with hundreds and thousands of patients with schizophrenia and severe mental illness.
The research team is multidisciplinary with research nurses, regulatory compliance coordinator, data analysts, research coordinators and a collaborative clinical team of psychiatrists, psychologist, nurses and therapists. This team is well versed in all aspects of clinical research and work diligently to meet the highest ethical and safety standards for clinical research.
The research team also includes the Alcohol Research Lab under the direction of TRP faculty member Dr. Daniel Roche.
Program Goals (Treatment and Research)
To study the efficacy and effectiveness of new medications and other strategies and the impact of these drugs on symptoms of the illness.
To evaluate the reasons that traditional therapies and treatment are not effective for certain individuals.
To personalize treatments to meet individual patient needs.
To develop novel technologies to aid in the diagnosis and treatment of schizophrenia.
To give persistently ill patients an opportunity to receive new medications and other treatment options to determine the optimal treatment for each person.
To study and determine the best treatments for individuals who have both serious mental illness and substance abuse problems.
To study long term outcomes of the illness and address medical comorbidities and lifestyle risks that may decrease morbidity and mortality in the illness.
To study and address the rehabilitation need of patients whose life management and social skills may have be impaired because of their illness.
Components of the Treatment Research Program
A cornerstone program of the TRP is the Treatment Research Unit (TRU). Originally established in 1989, the TRU is operated by the Spring Grove Hospital Center in a collaborative effort with the Maryland Psychiatric Research Center. The TRU is viewed as a primary resource for Maryland's Behavioral Health Administration to improve treatment for people with schizophrenia throughout the state. It is supported by both research and clinical staff in a uniquely collaborative program.
The TRU consists of one 24-bed, fully staffed inpatient unit. When admitted to the program, each patient will receive a comprehensive physical and psychiatric assessment. Dr. Gopal Vyas, Spring Grove Hospital Center Unit Director, and Dr. Nithin Krishna, both adjunct faculty at the University of Maryland, lead the medical care provided at the TRU -- along with Dr. Heather Adams, the lead psychologist. Each patient will receive an individualized treatment plan, which integrates appropriate therapeutic modalities and specific treatment goals.
The TRP also houses a Brief Stay Unit (BSU), a research-specific, short stay 3-bed unit that is dedicated to challenge and early phase studies. It is fully equipped with emergency equipment and trained research staff.
The TRP also provides select consultation and referral for treatment. The faculty are involved at the national level in programs such as clozapine initiatives to overcome barriers.
The TRP collaborates with many clinics, community health centers, and private practices to allow the opportunity for research to as many people as possible with schizophrenia living in the community.
Training and Internships
A wide variety of training opportunities are available for medical, pharmacy, nursing, psychology and other trainees.
Referral Process
The TRP is accepting new research candidates and have a variety of opportunities available include medication and treatment studies but also several other opportunities for minimal risk research.
The TRU accepts limited patient referrals for consideration of inpatient care. When a referral is received, a social worker will visit the referring agency, consult with the treatment team and review the medical record. If the patient appears appropriate, they are approached at that time. The research program is explained to them and patients are encouraged to visit and tour the program prior to admission. Family members are also informed and encouraged to meet with staff prior to admission.
Media and Interviews
The TRP is dedicated to destigmatizing the illness of schizophrenia and shining light on the illness through a variety of media outlets. The TRP has won the "Heroes in the Fight Award" and has been included in documentaries, books, and a variety of news articles.
Her has been featured in Psychiatry Times, Clinical Psychiatry News, The New York Times, Woman's Day (Mental Health Issues Are the Menopausal Side Effect We're Not Talking About), and Gluten-Free Living (Gluten-Free Diet Helps Some with Schizophrenia in Pilot Study).
Contact Information
To obtain further information on research, training or treatment please contact:
Shawna Dougherty
Email: sdougherty@som.umaryland.edu
Office Phone: 401-402-6803
Office Cell: 410-294-9171